Fresh out of college, you want to look for a place that will teach you the ins and outs of architectural practice. This is warranted as an architecture internship can be a gateway to many graduates and undergraduates about understanding the wide array of responsibilities and work handled by architects in large or small firms.
To those who are prepared for the broadly esoteric and new challenges posed by the prospect of an internship for a newly minted architecture graduate, an internship can be a great learning opportunity filled with gaining experience and understanding the cooperative nature of architecture. While for those who rush in head first, an internship can be overwhelming and can lead to doubts about having picked the right profession.
With this article, Archslate aims to educate graduates and other individuals who want to secure an architecture internship to be introduced into the real world of architecture. This article will talk about the various ways to get an architecture internship and transform it into an invaluable learning experience.
How to Get an Architecture Internship
Creating a Portfolio

Unbridled Initiative

Esoteric Skillsets

Networking
Getting hired can be an exhilarating experience and the run-up to it, even more so. We, at archslate are committed to informing you of the best practices you can adopt and the benefits of signing up on our platform to find a prospective employer. Throughout this article, we will be discussing just that! Beginning with-
1. Creating a Portfolio
Creating a space for you to showcase all your exploits in school or otherwise, even remotely related to architecture is imperative. While sending over a resume, you will also have to attach a copy of your portfolio. Projects of yours that can range from artwork to drawings, 3D renders, or report covers should make up your portfolio. This is an important step that will essentially give the reviewer of the application a run-down of your design style and capability to create.
Lucky for you, Archslate provides the perfect platform to fulfill all your portfolio needs. With a drag and drop, easy-to-use UI, and clear display factor, our platform allows you to set up the perfect portfolio and choose who to send it to among the multiple firms that hire on Archslate. From Martha Schwartz Partners to RDH, we have various, eclectic firms that are looking for interns as well as full-time architects and designers.
2. Unbridled Initiative
While on the search for an Internship, one word whose importance cannot be stressed enough is, "initiative." An individual must be willing to send a large number of applications to various firms that they would like to join through thorough research. A jarring reality all former students must face is that in the real world, everything is on you. Even after sending in applications, upon not receiving replies about whether you will be hired or not, you must be persistent and either call or send follow-up emails to the concerning HR representative. Companies like seeing the drive and a will to get things done in potential employees so demonstrating exactly that can easily translate into you getting hired.
Although it may seem slightly aggressive, you must remember that there is a myriad of external and internal factors that go into your application getting accepted or not. There can be changing staffing needs, a dearth of projects, and other similar reasons that are not related to the quality of your application. Either way, you must remember to be extremely persistent and be able to put together a convincing application that highlights your unique experience and pertinent capabilities.
3. Esoteric Skillsets
Presenting exploits that are unique to you along with your portfolio and other paraphernalia is always a great step. Showing the reviewer that you are committed to the profession by including examples of distinctions, awards, and mentions, all of which go a long way in getting hired for an architecture internship.
Showcasing interest and concerted efforts in specific disciplines such as historic architecture or sustainability creates the image of an enthusiastic and keen individual the company might want to hire as an asset. In today's world, sustainable architecture including landscape architecture is seeing a massive push owing to the effects of climate change and the movement to reduce its effects. Clients, large and small prefer to contract individuals with sufficient know-how and experience in the sustainable built environment and like to be offered recourse to the traditional, energy-intensive construction process, as more people tend to focus on doing their part in saving the Earth from the adverse effects of climate change.
"We advise our clients about what they are going to be facing by 2050 in regards to climate change. Are you going to flip your project or is this going to be an investment?"
- Martha Schwartz
4. Networking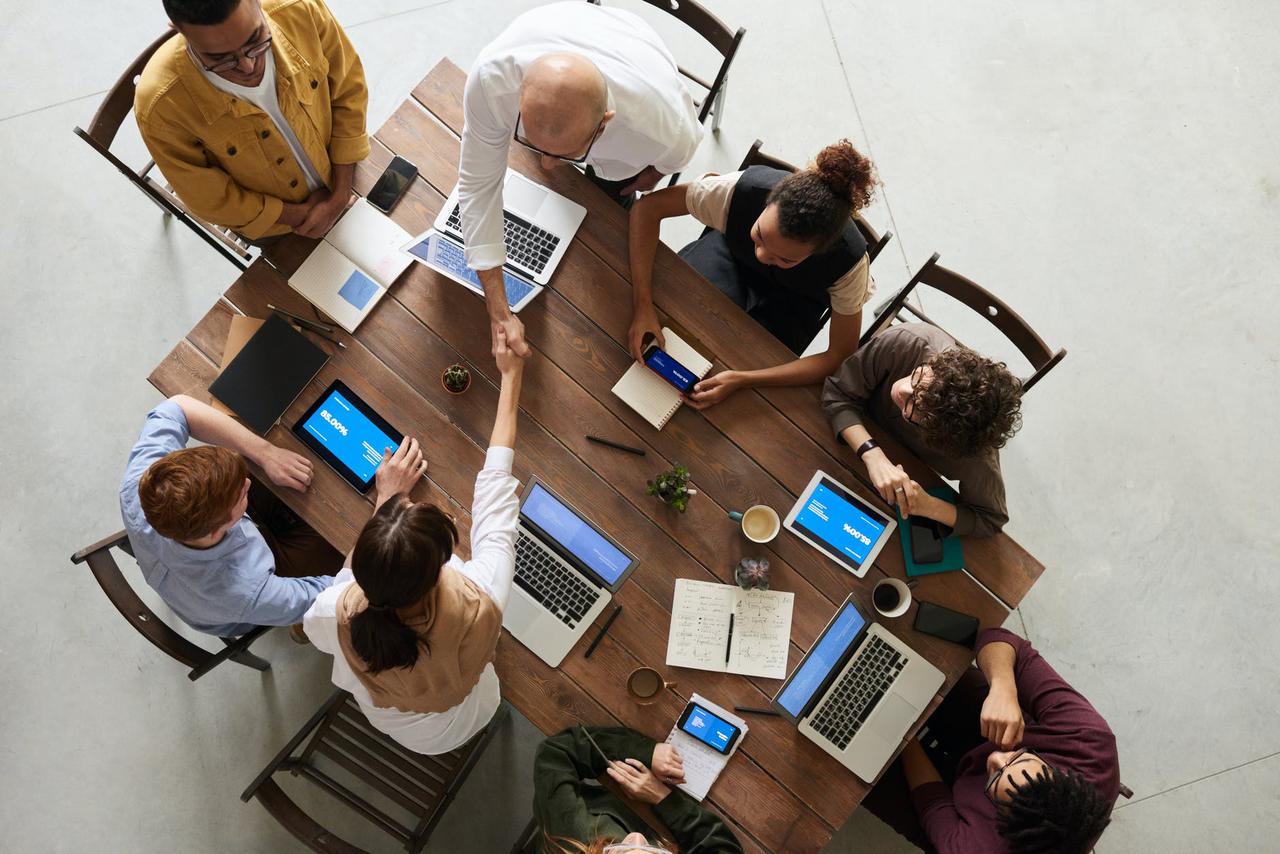 Interestingly, one of the most common ways people are hired for architecture internships is through word of mouth. Recommendations are constantly made and hiring is done accordingly. Establish a rapport with individuals deemed even slightly important all the time as you can revert back to them and enquire about internship opportunities available at that point in time. Establishing a concrete online presence, starting with a solid Linkedin page is important.
Maintaining contacts among your network is an important factor in hiring as any one of the people you might ask could have an opportunity waiting to be taken by the one who asks. If you are still in college, talking to your professors can be beneficial as they might be able to give you a run-down of all architecture internships currently available in the vicinity.
--
Built by Architects for the Architecture, Landscape, Interior, and Urban planning industry, Archslate is proud to create the largest talent marketplace that understands the needs of every firm while removing recruiters, third-party agencies, and percentage cuts. See how Archslate can help your firm by requesting a demo with us.
Read Related
Architecture Firm Spotlight #06: Sharlene Young of Symbiotic Living
What is an Architecture Internship really like?
How to find an Architecture job in four steps