Location: New York, NY
Job Type: Full-Time
Contact: info@mcmahon-baek.com
About the Firm
McMahon-Baek Architecture, D.P.C. is an architecture and design firm rooted in the broad experience of its two principals, Thomas McMahon and Janny Baek. The firm aspires to, above all, do good work. Whether this means utilizing cutting-edge technology or honing traditional techniques, researching appropriate precedents, or inventing entirely new responses, the goal is to work toward elegant solutions to the challenge, pleasure, and privilege of making buildings, spaces, and objects.
Job Description:
McMAHON-BAEK ARCHITECTURE, DPC is currently seeking a Designer to work in their Architecture + Design studio which is located in Brooklyn, NY. This position includes the opportunity to quickly grow into a Project Management role with demonstrated capacity to handle this aspect of the work.
Job Responsibilities:
We are looking for a highly detail-oriented designer with excellent communication skills (written, oral, graphic) to join our team to assist on all aspects of our work. This will include the production of sketches and construction documents, 3D modeling and rendering for concept design and presentations, prototyping for custom fabrication, physical modeling, and the production of mock-ups. This will also include a detailed design for carpentry, millwork, plaster, metal, glass, and stone. Additionally, an understanding of the impact of building systems - HVAC, Plumbing, and Electrical - on the final built form, and the ability to work with and control the functional and aesthetic results of their use is highly valued. 
The desire and ability to understand the impact of large and small design decisions on details, material tendencies and tolerances, construction and fabrication techniques, and high-quality and long-lasting aesthetic results are critical to success in our office. While we appreciate (and value) any number of representational techniques, these are ultimately a means to an end towards the production of built projects. 
For candidates willing to take on the responsibility of ensuring the quality and success of our projects, this is an opportunity to gain valuable experience, receive competitive compensation, and work in a professional and dedicated environment. The size of our office (small), general type of project (high-end residential / gallery), and depth which we engage our work (detailed, information-heavy, across a variety of disciplines, over a long period of time) requires a highly self-motivated individual who is flexible in their approach, and able to work well with a team and alone. 
Job Qualifications:
Experience working in a collaborative environment

Demonstrated ability to produce documentation for built projects, organize information, and manage workflow

Strong written, verbal, and visual communication skills

Ability to work independently and self-monitor progress in order to meet expectations

Professional degree in Architecture

Advanced proficiency in AutoCAD, at least one 3D modeling program, at least one 3D rendering/visualization program, and Adobe products as part of the design and documentation process.

Structural and detail design experience a plus

US work authorization required
Benefits:
Salary is competitive and based on experience and skill level. We contribute towards health, vision, and dental insurance for employees, and provide paid vacation days and holidays.  Fluency in written and spoken English is required. Qualified candidates should submit a résumé and images that best represent the candidate's professional work.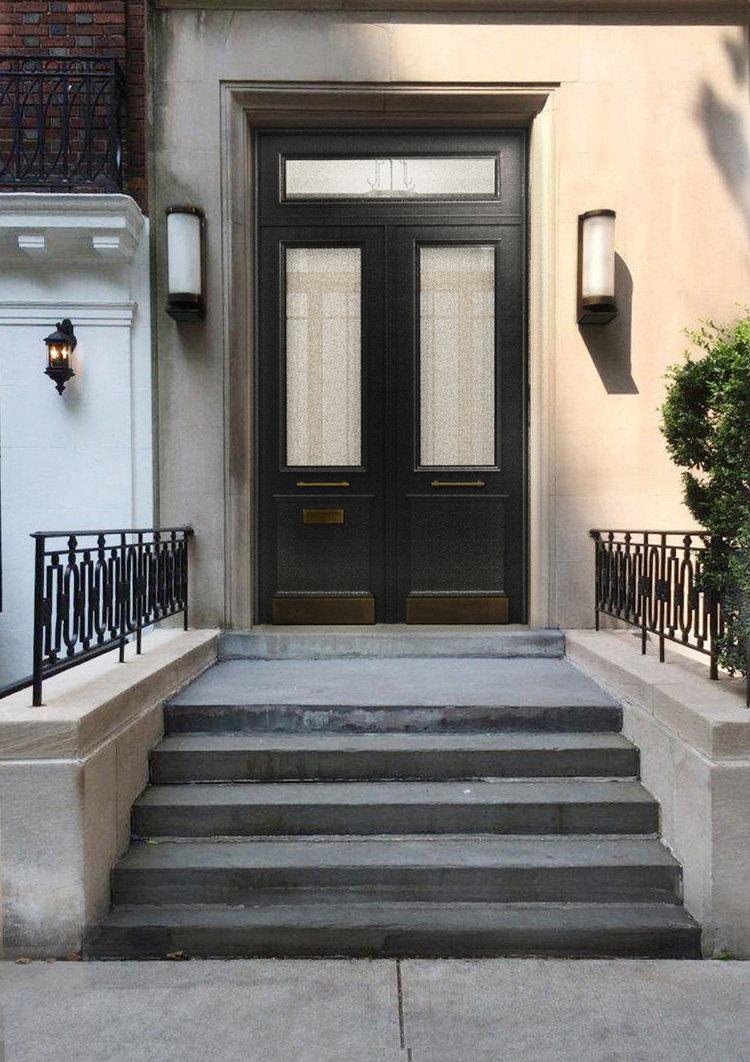 Application Information:
Please email PDF formatted résumé and at least 5 images to info@mcmahon-baek.com. Experience working on, and detailing high-end residential work, as demonstrated via portfolio and résumé is highly desirable. When applying from school with group projects, or in collaborative office environments, please be specific as to your role in producing the work you submit.