Location: Cambridge, MA
Architecture Specialization: Urban Design
_______Check out Yutings' Portfolio on Archslate
About Yuting Zhang
Yuting Zhang is an Architect who graduated from the Harvard Graduate School of Design with an M.Arch in Urban Design. With an expansive list of firms she's worked with, she has also won a multitude of awards, being nominated in GSD Platform X. Being responsible for a stunning portfolio, she has multiple done publications covering aspects of urban design and civic life.
"Time is a site for architecture. Architecture, like any other art form, is a representation of time's actualization, the synchronization of a particular past and a particular present. It also displays the discourse between the architect and the audience in a specific time-space context. However, what distinguishes architecture from other art forms perhaps is its origin of monumental, a gesture of preservation that isolates it from the entropic forces of time."
"Through my study at GSD, I'm attempting to explore different methodology in my design work, to reinterpret historical context, regional feature, local materials, to remain the loci, while also providing potentials and possibilities for the future within different scales."
- Yuting Zhang on her experience at the Graduate School of Design at Harvard University
_
Extensive Experience:
Boston Architect | 11/2018-Present
Cambridge Architectural Designer | 03/2018-11/2018 | 03/2016-08/2016
Architectural Designer | 07/2017-03/2018
Architectural Extern | 12/2016-01/2017
Urban Designer | 09/2013-07/2015
Beijing | 05/2013-08/2013
_
Publications:
Tsinghua University 2015
ECO-CITY AND GREEN BUILDING 2013
_
Yutings' Projects:
1. 1170, Hancock Street -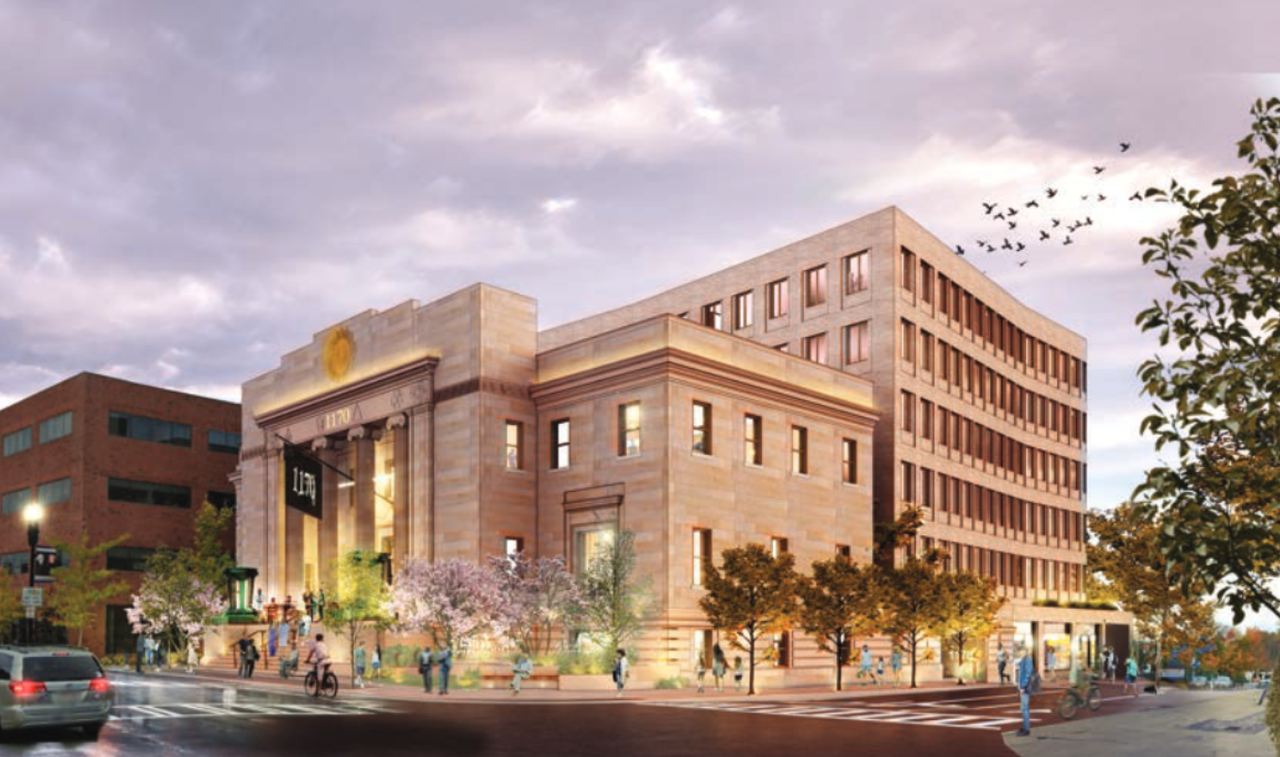 Damaged by fire in 2013, the Masonic Temple, originally built in 1926 and renovated in the 1970s has been unoccupied for years while sited in a prominent location in Quincy Center. New accessible entry will be introduced to the temple, and additioned terrace will be added to the portico with lighting above the glass to activate the store frontage of Hancock and turn the mysterious temple into a destination in the city center for food and beverage.
2. MIT Ziggurat Renovation -
Our proposal was inspired by the spatial characteristics of the existing space and the way that natural light if properly channeled and reflected could bathe the space in soft, ethereal light. Simultaneously, we imagine a different dynamic during the evenings while hosting events. This approach was inspired by the quiet conversations, concentrated thinking, and self-reflection that we imagine will happen in the Ziggurat
3. The Nebula Tower -
Nebula Tower is an iconic landmark anchoring 14 acre Arena Green Park in the City of San Jose, open to local residents and the world. The architecture framework is fully integrated into the densely programmed urban park, providing a diverse set of experiences reflective of the richness of the surrounding natural biomes, as well as the innovative, risk embracing spirit that has defined Silicone Valley.
_
________Check out Yutings' Profile on Archslate
--
Built by Architects for the Architecture, Landscape, Interior, and Urban planning industry, Archslate is proud to create the largest talent marketplace that understands the needs of every firm while removing recruiters, third-party agencies, and percentage cuts. See how Archslate can help your firm by requesting a demo with us.
Read Related
Architecture Firm Spotlight #06: Sharlene Young of Symbiotic Living
Aeon - The Newest Project from noa*
How to go about Building a Successful International Team