Within the multitude of Firms registered on Archslate, we have created a list consisting of some of the most unique, and eclectic Firms we felt absolutely deserved a space on this list. After going through some of the best Firms the Architecture and Design industry comprises of as of right now on our platform, we singled out these 4 mesmerizing firms who have achieved levels of professional as well as industry excellence unlike any other.
Taking into account multiple factors from individual projects, design languages, setting high standards of industry design, and taking a multi-dimensional as well as a holistic approach to even how the workplace can be a source of unending inspiration for design. These factors can be separated from listing usual industry heavyweights and banking on the sheer scale of a Firm, however, we have given special focus to Firms that can stand out.
Here are 4 Architecture Firms with the Best Portfolios on Archslate
1. Anacapa Architecture
2. Snarkitecture
3. SO-IL
4. Martha Schwartz Partners
1. Anacapa Architecture
The name Anacapa, symbolizing a connection to the Santa Barbara Channel's ecological history, and sharing its name with the street it was founded on, this award-winning Firm sees it thrive best in hospitality, custom residential, creative office, and urban infill mixed-use projects.
Shining a special light on experimental environments that reimagine the relationship between the built environment and its impact on productivity, wellbeing, and quality of life. Facilitating design excellence, and spearheading a culture of two-way feedback, they approach all their projects with a spirit of enthusiasm and exploration. Also training its eyes on sustainability, the Firm has won innumerable accolades and mentions in its five-year history.
2. Snarkitecture
Earning a special mention on our list, as well as completing multiple unique as well as eclectic projects in its thirteen-year history, the Firm is built to investigate the boundaries between disciplines. Interestingly, the unique name is derived from a Lewis Carroll poem seeking to describe the infinite search of the unknown.
Paying special heed to the reinterpretation of existing materials, structures, and programs to new and imaginative effect. With a unique aura, the approach adopted by the Firm revolves around the importance of experience, the studio claims to create "unexpected and memorable moments that invite people to explore and engage with their surroundings."
3. SO-IL
An international Firm that places special emphasis on having its architecture and design language be outward-looking, and enabling endearing meaningful dialogue with what is materially and psychologically outside of ourselves. Treating the past with respect, it seeks to design with time in mind.
As seen in its many projects that work with existing, often historical structures SO-IL carefully investigates physical properties in history. This Firm has also been featured in multiple magazines and publications, earning many accolades for its transparent and unique conceptual design style and ethic.
4. Martha Schwartz Partners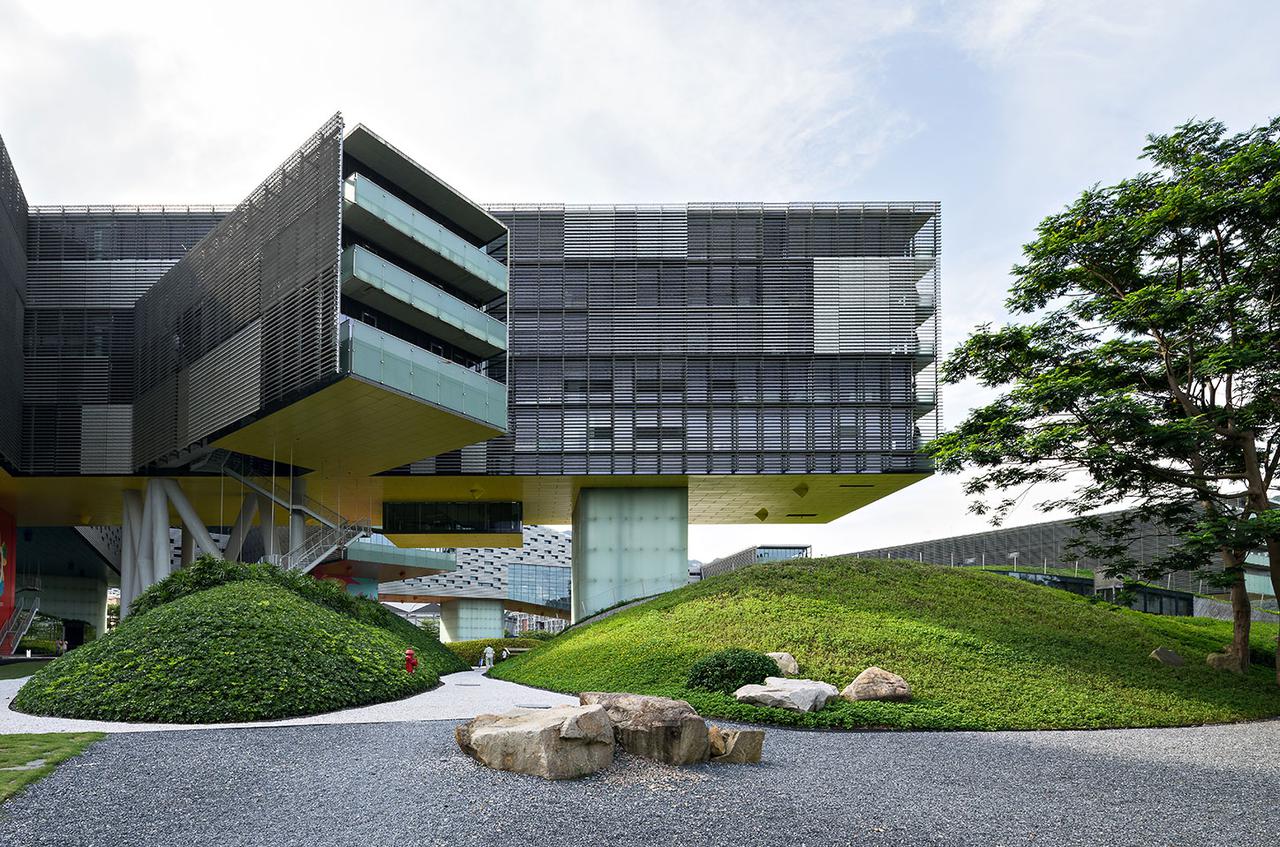 A behemoth in the landscape architecture industry, the Firm styles itself as being "situated at the intersection of landscape, art, and urbanism. Martha Schwartz Partners is a special Firm on Archslate, as the founding principal Martha Schwartz, a legendary figure joined us on an interview and talked about her early life and eventual gumption-oriented founding of the Firm.
Working with city leaders, planners, and builders, the Firm understands the urban landscape as the platform upon which human and natural environments can be brought to an artful balance. With an emphasis on activating and regenerating urban sites and city centers as well as a special focus on sustainable projects, the Firm retains its unique design ethic and consists of a unique team of landscape architects, urban planners, architects, horticulturalists, field implementation specialists, and senior project managers.
--
Built by Architects for the Architecture, Landscape, Interior, and Urban planning industry, Archslate is proud to create the largest talent marketplace that understands the needs of every firm while removing recruiters, third-party agencies, and percentage cuts. See how Archslate can help your firm by requesting a demo with us.
Read Related
Architecture Firm Spotlight #06: Sharlene Young of Symbiotic Living
What is an Architecture Internship really like?
How to find an Architecture job in four steps